<! ------------------ MIDDLEBOX: VLASTNÍ OBSAH WEBOVÉ STRÁNKY ------------------------------------>
Offspring
Shakira is still the mother of 3 children, of course, their father is Salim. Shakira clearly demonstrated that reliably predict their good qualities to their offspring. She is an excellent mother.
All joint offspring of Shakira and Salim are an ideal representation of the pure-Arabian horse 4 / 16.
Next foal Salim/ Shakira will be born in September 2011. This colt will be on sale, but only to breed.
Safíja S5/12
Date of Birt: May 4, 2007
Owner: Dr. Jana Pašková , Krašovice
Safíja is noble, kind, loving and playful. Like her parents. She has excellent movement. She is juniorchampion Czech republic 2009.
# Safíja
Shamar Beni S5/14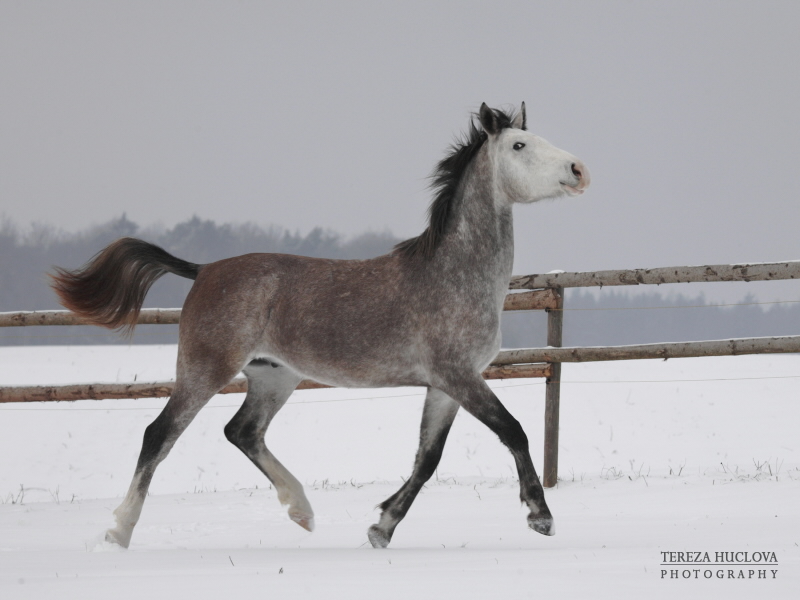 Date of Birth March 27, 2008
Owner: Eva Blažejová , Býkov
Shamar Beni is correct, a very powerful colt with excellent conformation and strong fundamentals.He lives with his half brother Torlus. He is the winner 2-years old stallions in Czech republic.
Shamar Safi S5/18
Date of Birth: April 11, 2009
Owner: Jarmila Kiliánová, Brno
He is very much like his brother Shamar Beni. He is a very confident, but nice. Its exterior is exceptional.
Shamar Shadí S5/29
Date of birth: september 15, 2011
Shadí is boy with beautiful head , very nice neck and correct fundament. He is very lively. Shadí will be for sale ( may 2012)
Pedigree: Shamar Shadí